find your priorities
Kite surfing scares the shit out of me. When I hold on to my kite, which by the way is 44 feet wide, the wind in it is so powerful that in a split second it could grab me and toss me out to sea or into hard land. And since I'm a beginner there is no doubt in my mind that if that happened my physical...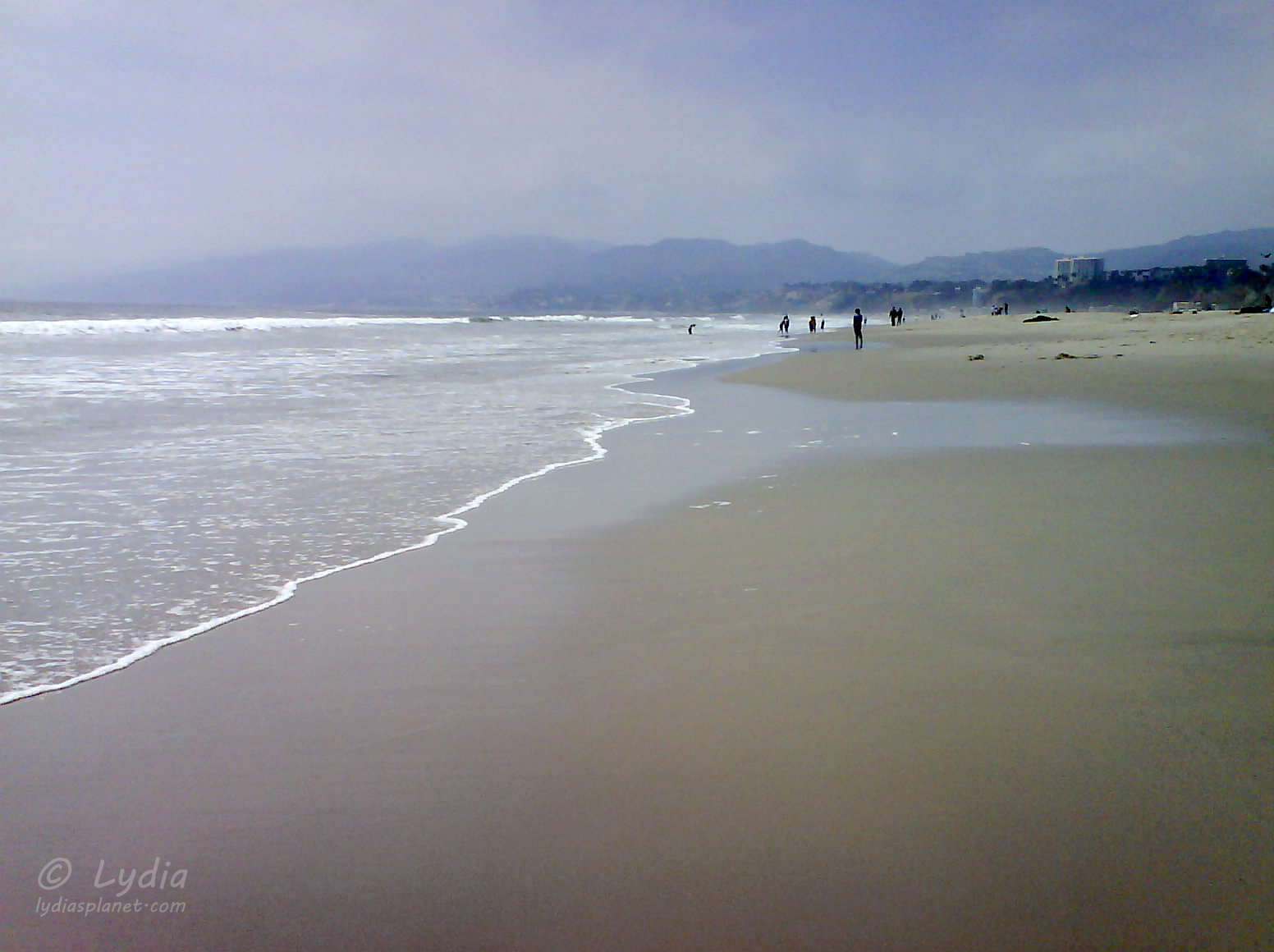 Los Angeles, photo: ©Lydia/Lydiasplanet
...my physical body would get seriously damaged. There is nothing I can do, its not in my power. I can't persuade it with my charms or wit. Manipulation, bargain, begging or demanding doesn't bite on it. My normal idea of control is completely taken away from me. The only thing I am in control of is my thoughts and actions. Me and mine, nothing more and nothing less. And we dance in a perfect symmetry.
For me, apart from the fact that I love the outdoors, the point to kite surf is; that priorities become crystal clear. I don't have any room for mental or emotional drama. Being in the present moment being focused on my kite, I only have the room to encompass what is important; the wind, the kite movements and my movements. Leaving space for my senses to take in all kinds of sensory.
That present focus, makes me feel so totally alive! And full of love.
So, my friend, find something that scares you.
Something that takes you to your edge.
It doesn't have to be dangerous, but it has to be big enough for you to completely know that you have given away control. And then enjoy it. And, watch your consciousness focus and become present in the moment. This is where your life energy flows. Here there is no room for dark thoughts, hurt emotions, stale anger…
What you love, what is important to you, is right there!