Xipolite, Mexican Atlantic Coast

Xipolite on the Atlantic coastline of southern Mexico. Still yet a Never never land for nudies and hippies. Much thanks to the dangerous off shore underwater current which makes the beach a rather non family friendly place to bath. A place I, as a nineteen year old, first time ever travelling...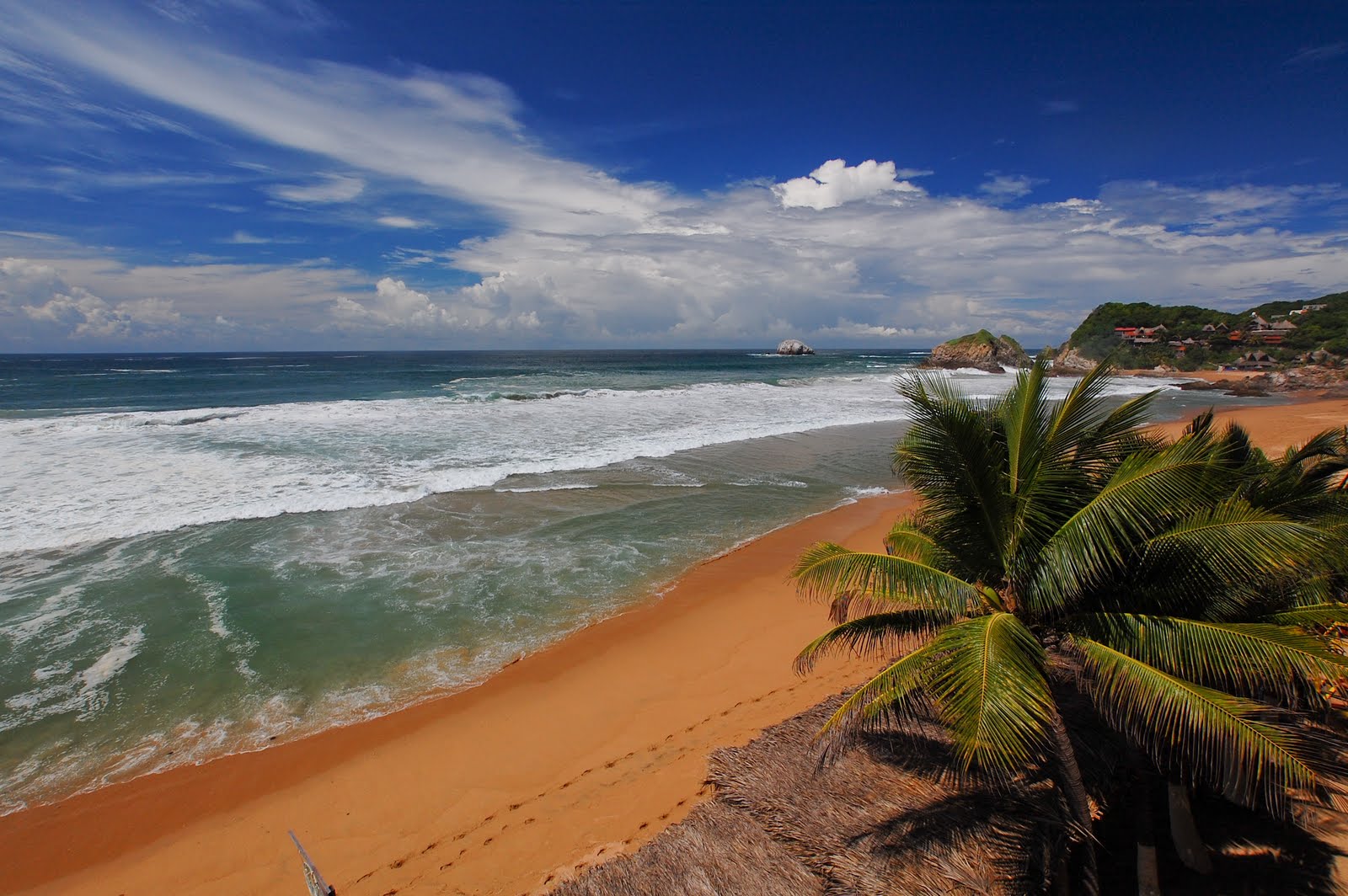 photo: Jan Dubravcik
...on my own far and away to a different continent. Find myself laying on the beach topless sunbathing, face down.
When a man, twice my age, a pile of hammocks over his shoulder and a belly so round that his t-shirt curls up and and stops above it on his chest, bends down on his knee next to my face. He smells sweat and coconut oil. My stomach churns. His round face, decorated with a fat bow tie mustache, smiles and loudly asks: "-Do you like Mexican boys?"
I raise my head a bit to see him better, but instantly turn my head the other way, since the way he has positioned him self makes his crouch placed straight above my head. I for sure don't want to smell his sweaty crouch! As anger builds up in me, I continue to force my self to just lay still. What I want is to stand up and tell him to piss off! But I am not willing to offer him the sight of my naked front.
So I ignore him. He repeats the question. Pause. Bored with the lack of response, the fat little Mexican man, toddles off with his fat belly, fat ass, fat pile of hammocks and fat mustache.
Puzzled I turn my head and look at the back of him, as he is walks away over the sand. Did he mean himself? Or was he offering young Mexican boys?
The thought makes me laugh. I cant believe it. I am sure he meant himself. But seriously, what did he think I would respond. Did he literately hope I was into "Mexican boys"?!