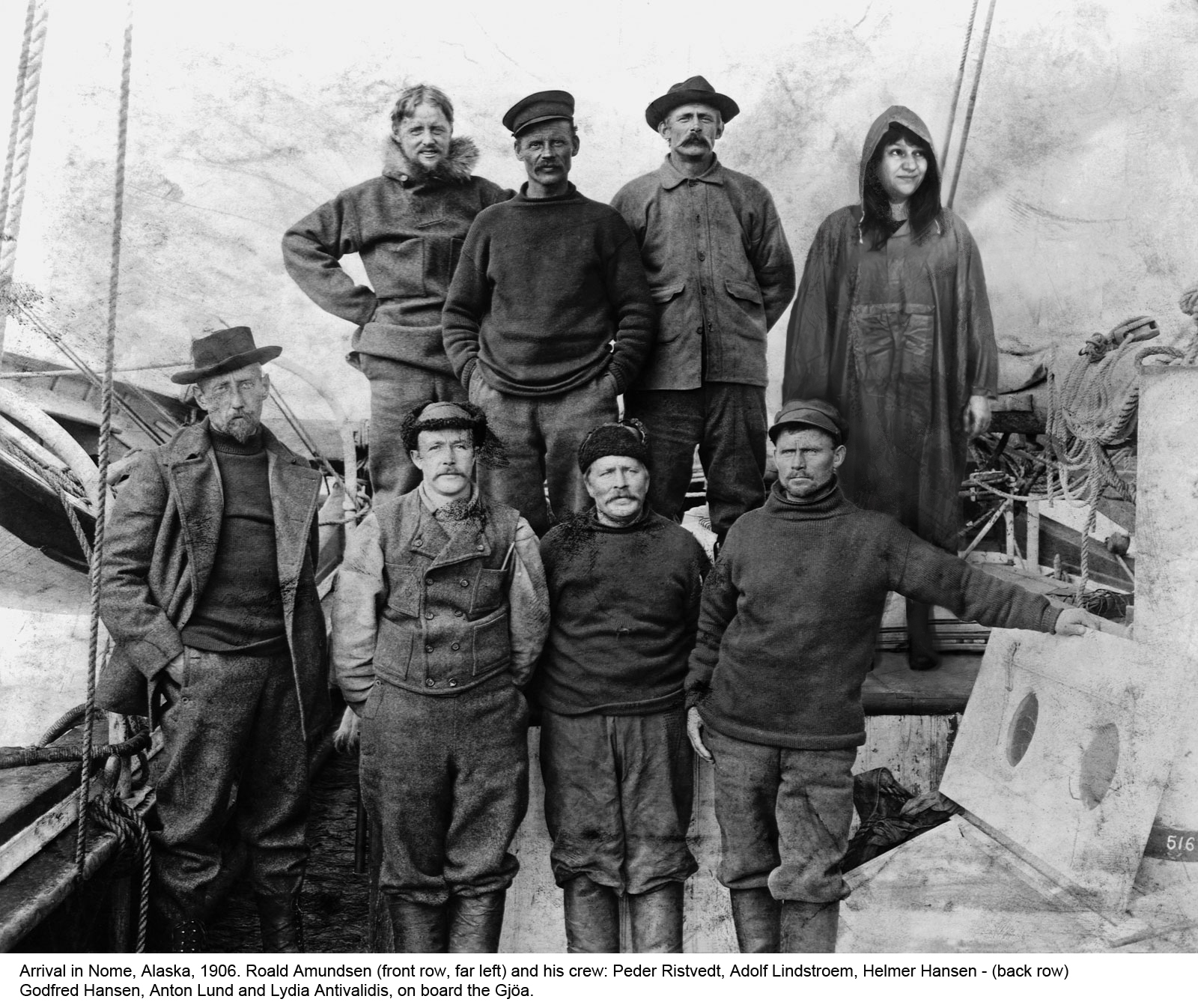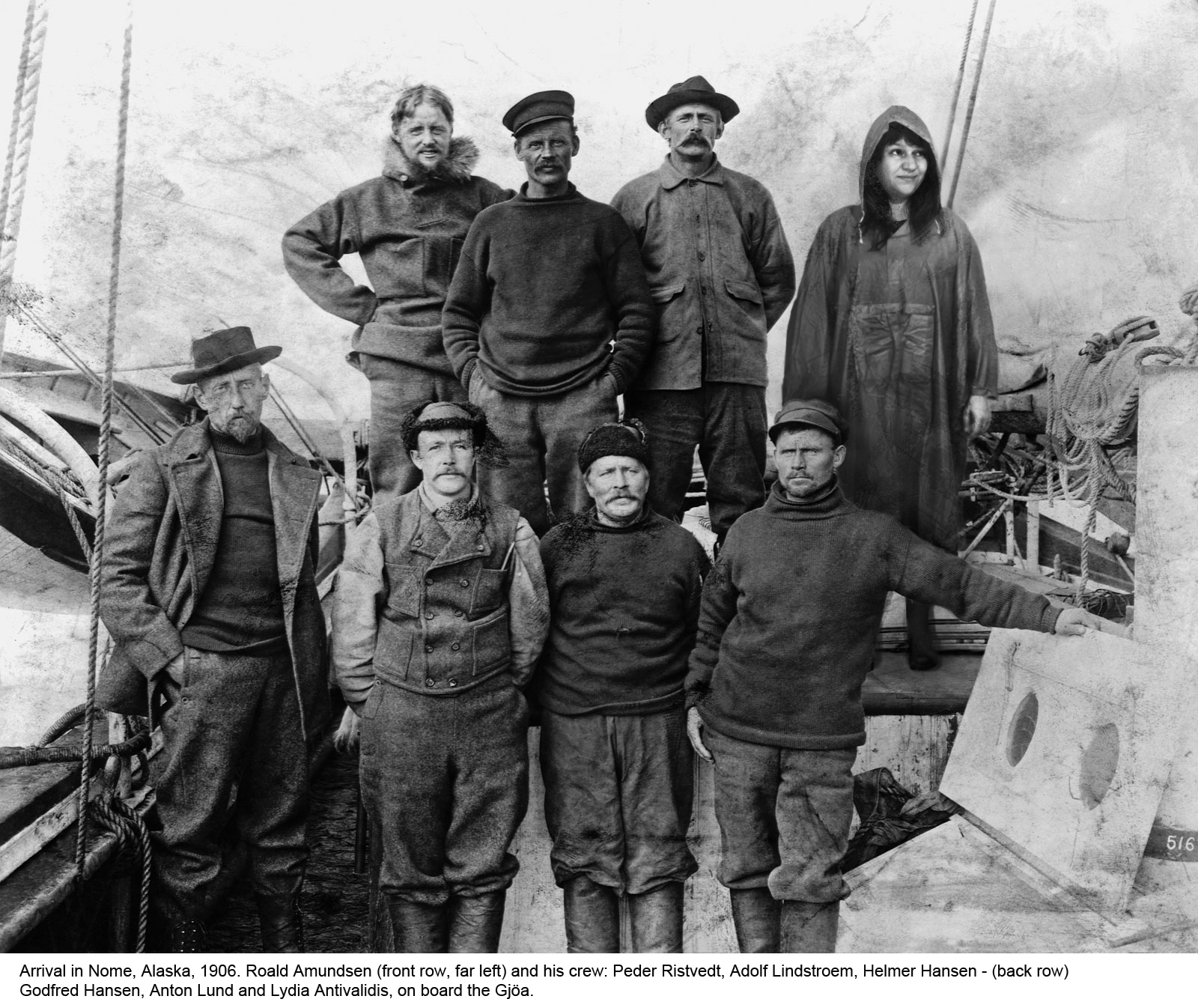 . Image © Corbis, manipulated by Lydia/Lydiasplanet.
"The days are slowly drifting.
The ocean roars, the skies heavily watch. Tones of blue and grey blend in the horizon into one.
My guts turn on them selves. Again. Anticipating solid ground and earthly color. " - Lydia, 'Alaska 1906'
In the early days of exploration, thought the massive joy for westerners of unexplored territories and vast amount of frontiers. Being an explorer was hard work and scarily dangerous.
With none of the conveniences of today, like gps, satellite phones, light weight weather appropriate equipment and clothing... Nor the simplicity off, and great pleasure, of hi-energy protein bars or water purifying tablets. If one got lost, or stuck in a storm, gps positioning and a call for a helicopter rescue wasn't a cost issue, but non existent
Being an explorer, obviously, wasn't for sissies - but a task choosen by real men, and occasionally a strong-willed woman.
Above, arrival in Nome, Alaska in 1906. Polar explorer Roald Amundsen and his crew aboard the Nowegian ship that was the first to navigate solo through the Northwest Passage in 1903-06. Image by © Corbis, manipulated by Lydia/Lydiasplanet.