My feet are pedalling. Below me, light grey almost bluish concrete flows by like a river. Cutting through the sand in a serpentine stream. On my left side the Pacific Ocean. On my right the city of angels – Los Angeles, in my opinion seen from its best side. To me this is the most pleasures...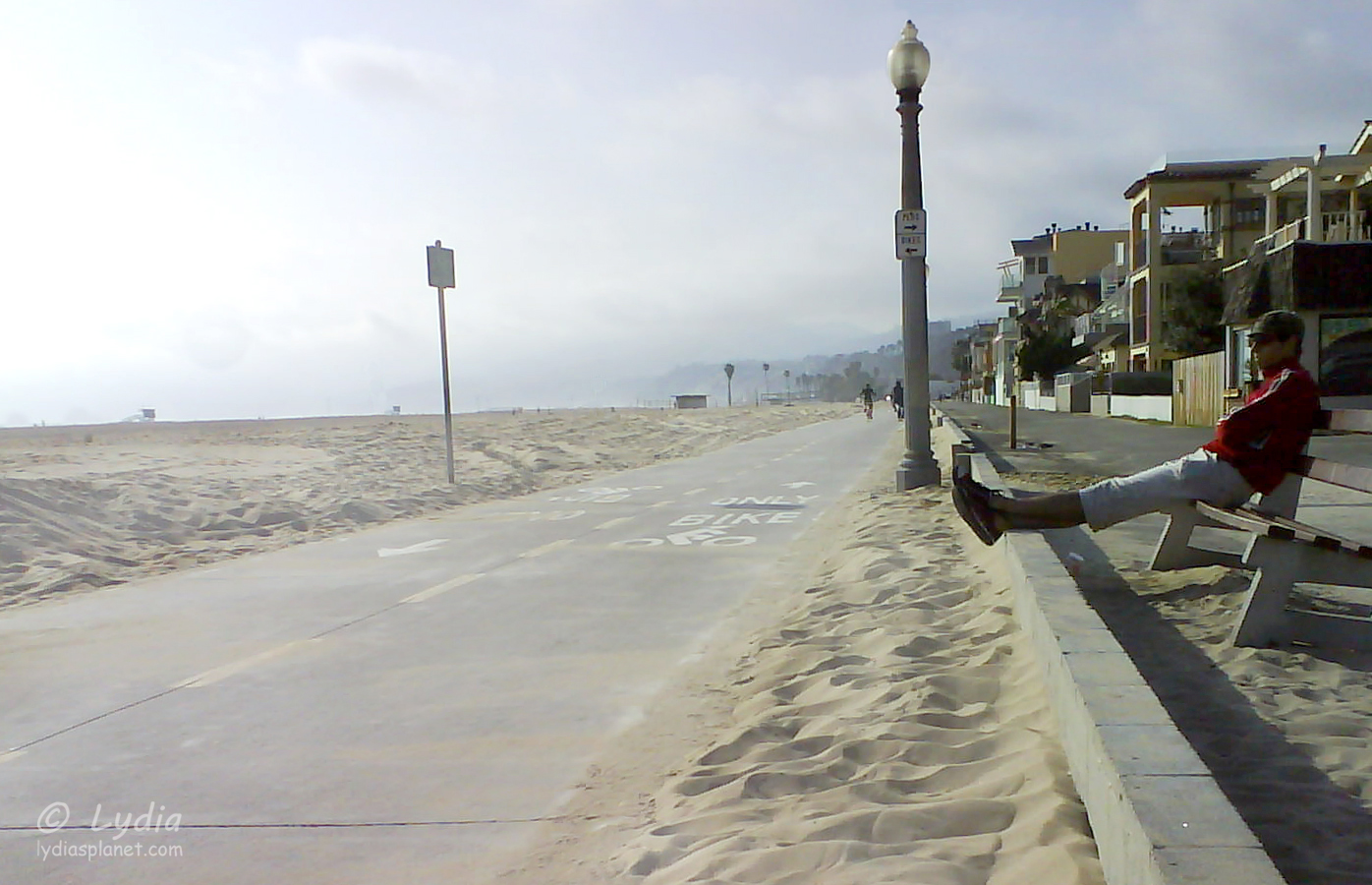 part of LA - the open vast seemingly private nature, an arm length from a hip, laid back, vibrant and utterly abundant city!
Here goes my 6 top tips how to do LA on a bike.
#1 Rent your bike around Venice Beach
The Strand or more precisely the Marvin Braude Bike Trail starts way down south, pass Marina Del Rey and LAX, down the southern parts known as South Bay.
I am curious to find out how far North it goes, so I rent my bike downtown Venice. Partly because it's a great place to both begin and end your bike day, having lots of food places and great hangouts. Partly because lots of travellers, like myself, are staying in or around Venice.  And partly because it's the liveliest section of the Bike Trail, so if you choose not to bike very far at all, you will still experience that nice LA beach vibe!
#2 Make time for Venice Beach people watching
From the bike rental, I first head down towards the water and then I take a right onto the Strand. I pass the muscle guys, the jugglers, the skaters and the souvenir mongers at Venice beach.
Just before I leave Venice behind, I stop for an ice cream. The shop owner looks like Apu, the Indian guy in the Simpson. The shop is named something like "Liquor and Tobacco" and has a surveyance camera above the owners left shoulder. I imagining him have a rifle, loaded and ready, behind the counter. He doesn't smile but says something like "Goody Goody" as I leave. I look back and smile.
Outside I sit in the warm sun, letting the bohemian spirit of Venice entertain me. I'm sharing the space with two firemen, also eating ice cream. They have pulled up on the board walk and parked their fire engine just outside the shop. Their outfits are almost too good to be real. It kind of looks like they are posing for a calendar. All muscle, in short sleeves, with suspenders, and baggy orange fireman pants.
But then again, what does look real in LA? More then often, I have to stop and double check that there isn't a photo shoot or film production going on. People, in my European eyes, tend to be overly polished and perfectly styled here. The good looking firemen exchange some polite phrases with me like; where I come from, and whether I like LA… before I head on.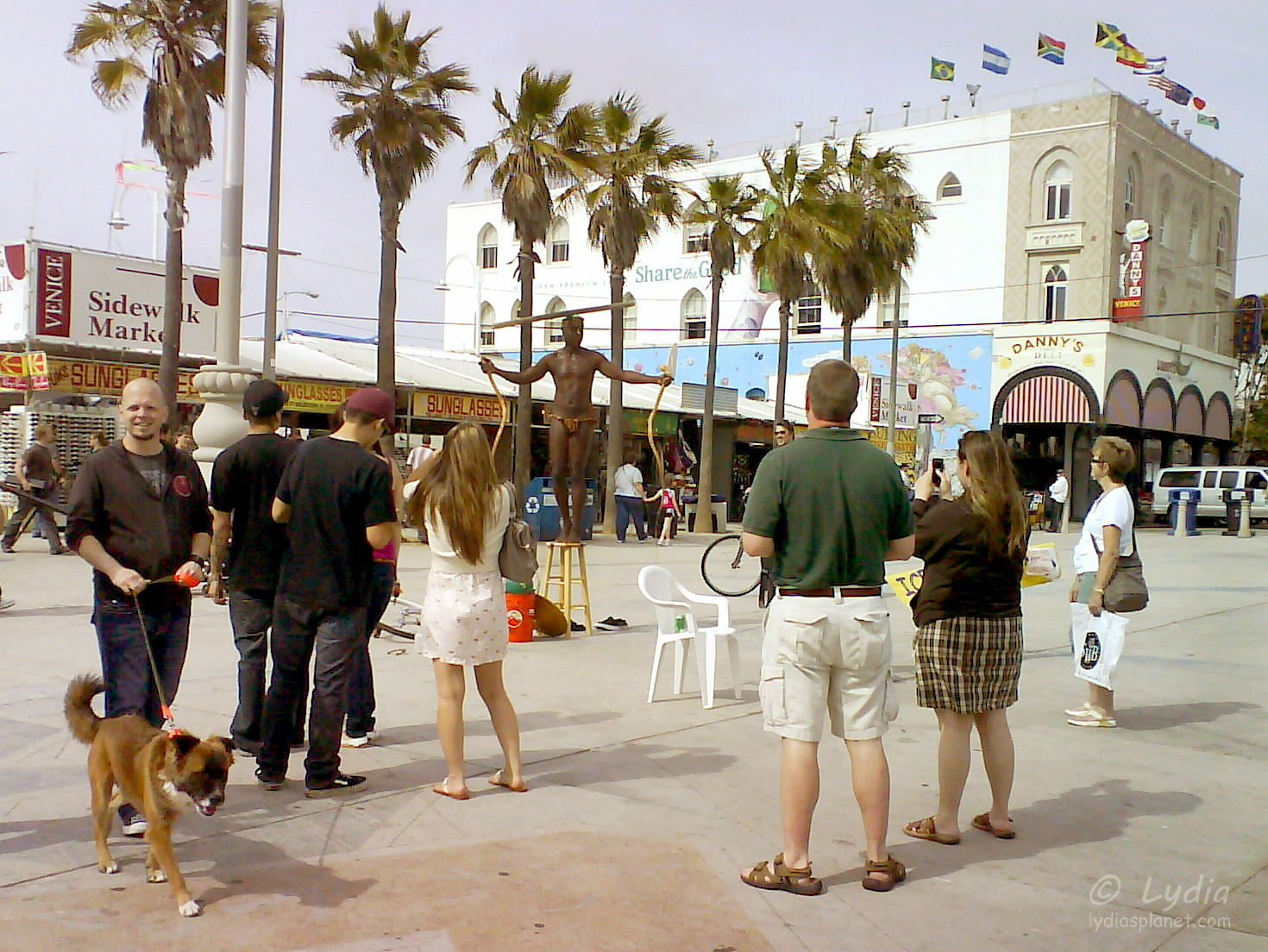 #3 Eat or make a pit stop at Santa Monica Pier
Some 20 minutes later, I pass the great open air playgrounds as I approach Santa Monica Beach, The lush Casa del Mar Hotel, and then, the Santa Monica Pier. Normally this would be a favourite stop of mine.
I love the sea food served in a bucket at Bubba Gump's and watching the Ariel Acrobats practicing in the sun at the Trapeze School. But this day I have a goal, so I pedal on.  But the pier does offer you the last chance of (fair priced) food along the bike trail going north.
So whether you stop and eat, or you bring your own packed lunch - a pit stop here is highly recommended.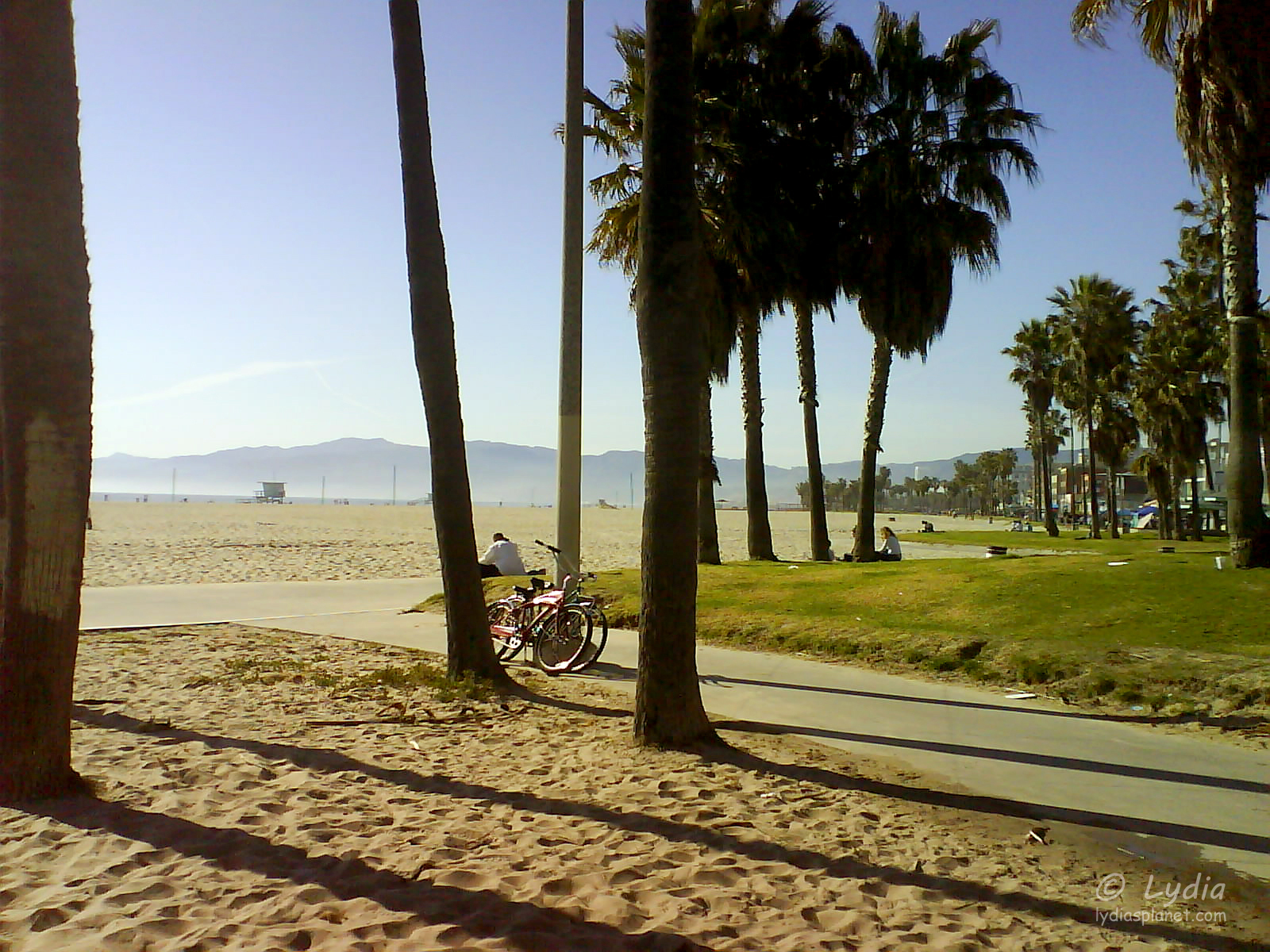 Pedalling on, I pass those fortunate ones living in the divine pastel coloured townhouses on the beach next to the bike lane, facing the ocean.
Once, this area was even more secluded from the city, way back when the "city" basically was Hollywood and the Inner City communities. Back then, the rich and famous would have there summer house down here. The stretch referred to as the Gold Coast was where many of the stars around the 1930's would hide-away. Kind of like they today have found refuge in Malibu and beyond.
I drool as I pass by Cary Grants summer mansion, and smaller two store buildings, where the sand builds up on their outer walls. I imagine living a life where I throw off my flip flops as I enter my home, and sand is an everlasting and yet welcome floor accessory indoor. I see empty patios and pulled down blinds where the ocean reflects in the windows, the feel is slightly deserted.
#4 Bring plenty of drinking water and wear a cap!
As I pedal on north on my concrete river, space increase, people decrease. The ocean roars and on my right now appears surprisingly pleasant looking Pacific Palisades. A cluster of former cabins and bungalows turned into permanent homes but seemingly maintaining a smaller beach community feel.
I enjoy the fresh breeze and the dual lane bike road, which I mostly have to my self. Despite the fact that it's still spring, and the winds barely warm, the sun still boils my head. And rather quickly I feel dehydrated.
I lay down my bike in the sand and walk in to the water, letting foamy salty waves caress my legs and feet. The restless ocean rolls in and out in an endless rhythmic motion. The beach is pretty much empty apart from an occasional jogger. I sit in the sand for a bit, absorbing it all in. To me the most pleasures part of Los Angeles is precisely this – the proximity to open vast and seemingly private nature, with nearness to an ever present hip, laid back, vibrant and utterly abundant city!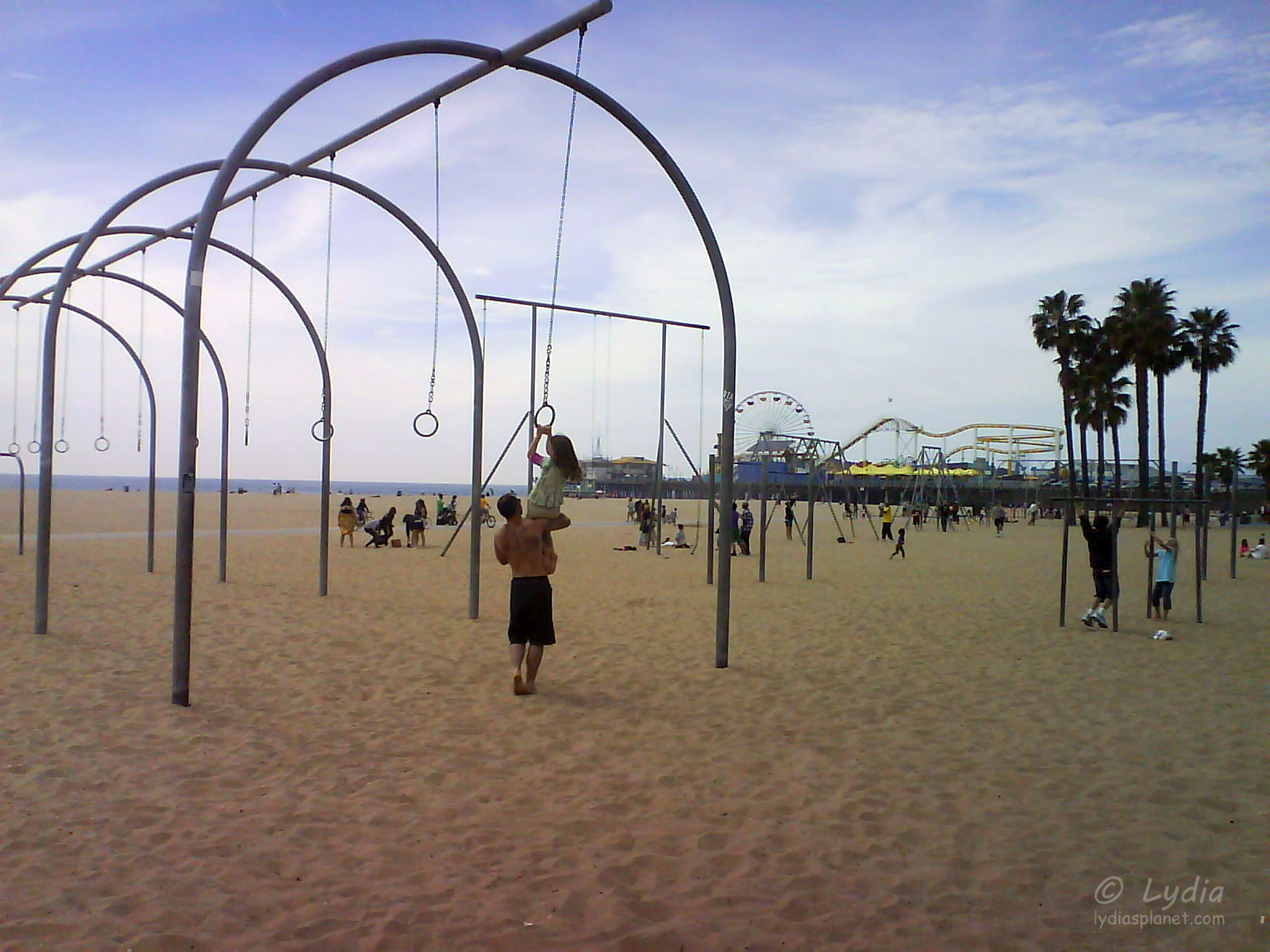 #5 Avoid roads
Back on my bike, it all comes to a sudden stop.
In front of me, with out a warning, lays the Bel Air Bay Club. I'm sure a very airy and exquisite place to hang, if you have the means. But for me… it abruptly ends an enjoyable ride with a lame railing and an arrow.
Following that arrow, I'm thrown into Pacific Coast Highway 1's intense post lunch traffic! My spirit is too high to accept such defeat. And though my purpose was to explore where the Strand ended... the sheer anti climax makes me want to continue a bit longer, on the PCH1, for another 2, 5 km to the Getty Villa. Simply in order to create a Grand Finale rather than just a u-turn.
The ride to the Getty is stressful alongside fast running monster SUVs. Though Los Angeles slowly is becoming more and more bike friendly, most Los Angelinos love there cars and have little understanding of how terrifying it is to have a fast moving car brush off on your biking leg!
My pedalling on PCH1 ends by a very steep entrance road, up hill to the Villa. The Villas high halls, roman columns (not really roman – just columns), fountains and blossoming gardens, is peacefully located on a breeze hill with grand views of the Pacific Ocean below. The much acclaimed grandness is, for a person from Europe like my self, where grand architecture is every where, not as impressing, (uhm I did enjoy the gracefully floating Waterlilies the most, sorry Getty...).
But, its serene setting offers a wonderful finale to a diverse and perfect day, biking on the Strand alongside LA's ocean swell and sweet city buzz.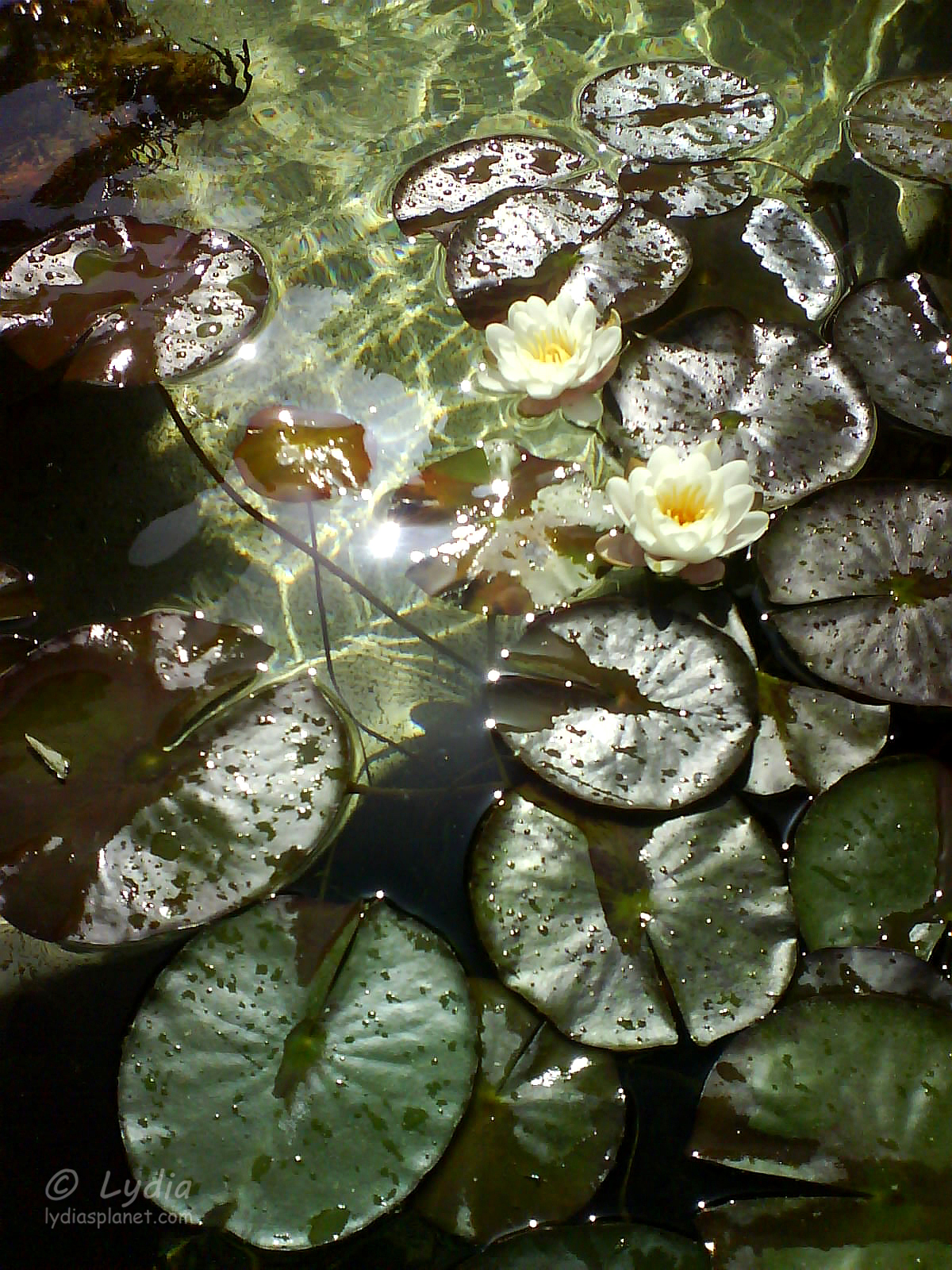 #6 Use buses
An alternative bike route is; just before leaving the junction of Santa Monica and Pacific Palisades jump on to the bus heading inland to Los Feliz. Most buses I've ridden to/from and in Santa Monica has a bike fork on the front of the bus, where you easily hang your bike.
The bus ride to Los Feliz takes approximately 30 minutes and once here you have a wonderful palette of perhaps not bike lanes, but bike friendlier roads around the bohemic and airy neighbourhoods of Los Feliz and Silver Lake. It is a great version of Venice, one could say, but the hills n' trees-kinda version. Also, from here you can bike (or hike) up to the Griffith observatory with amazing views (and gentle breezes on hot days) of the city of Los Angeles.
But that's a different story, about to come.
Enjoy your ride, peepz!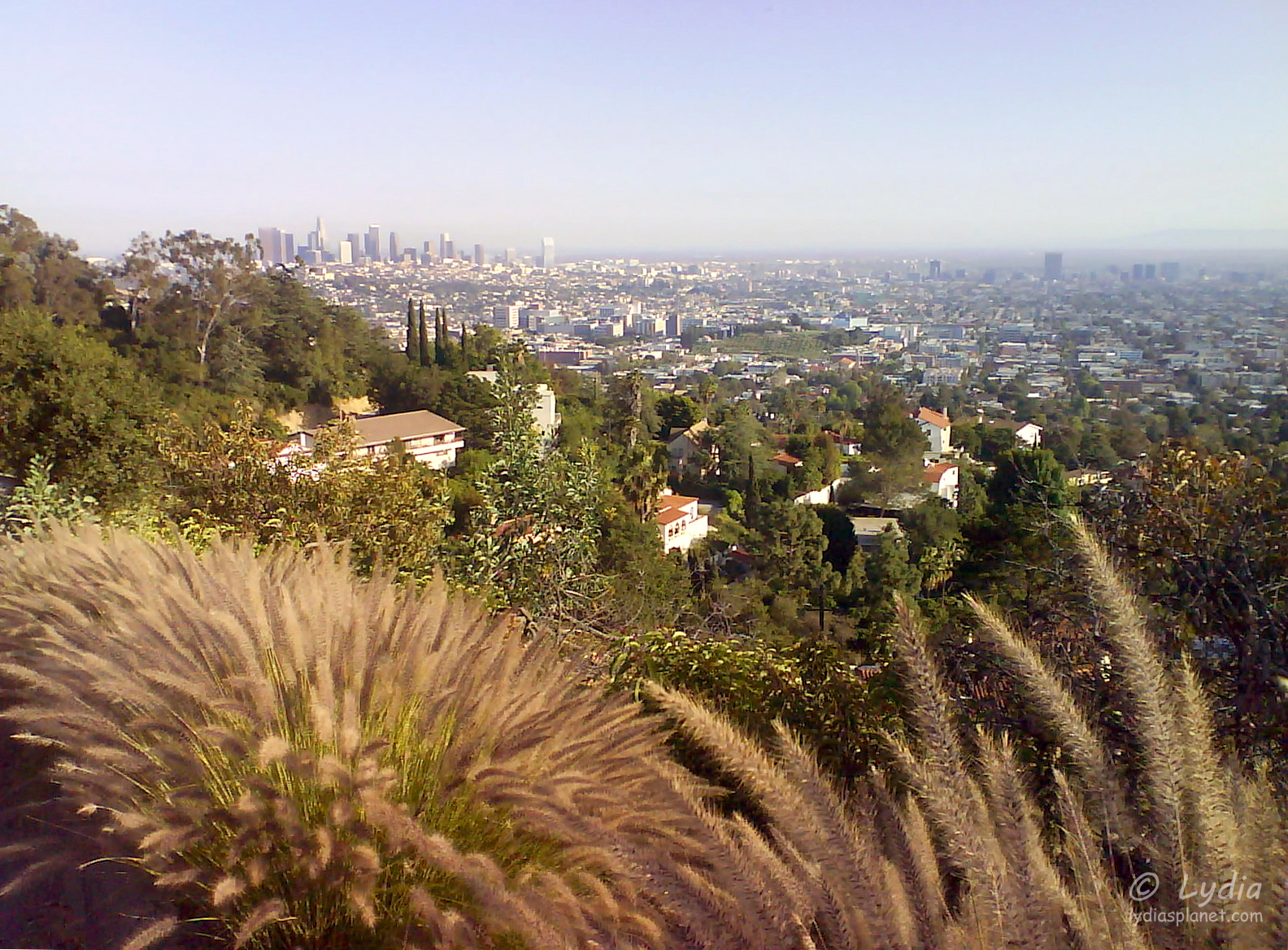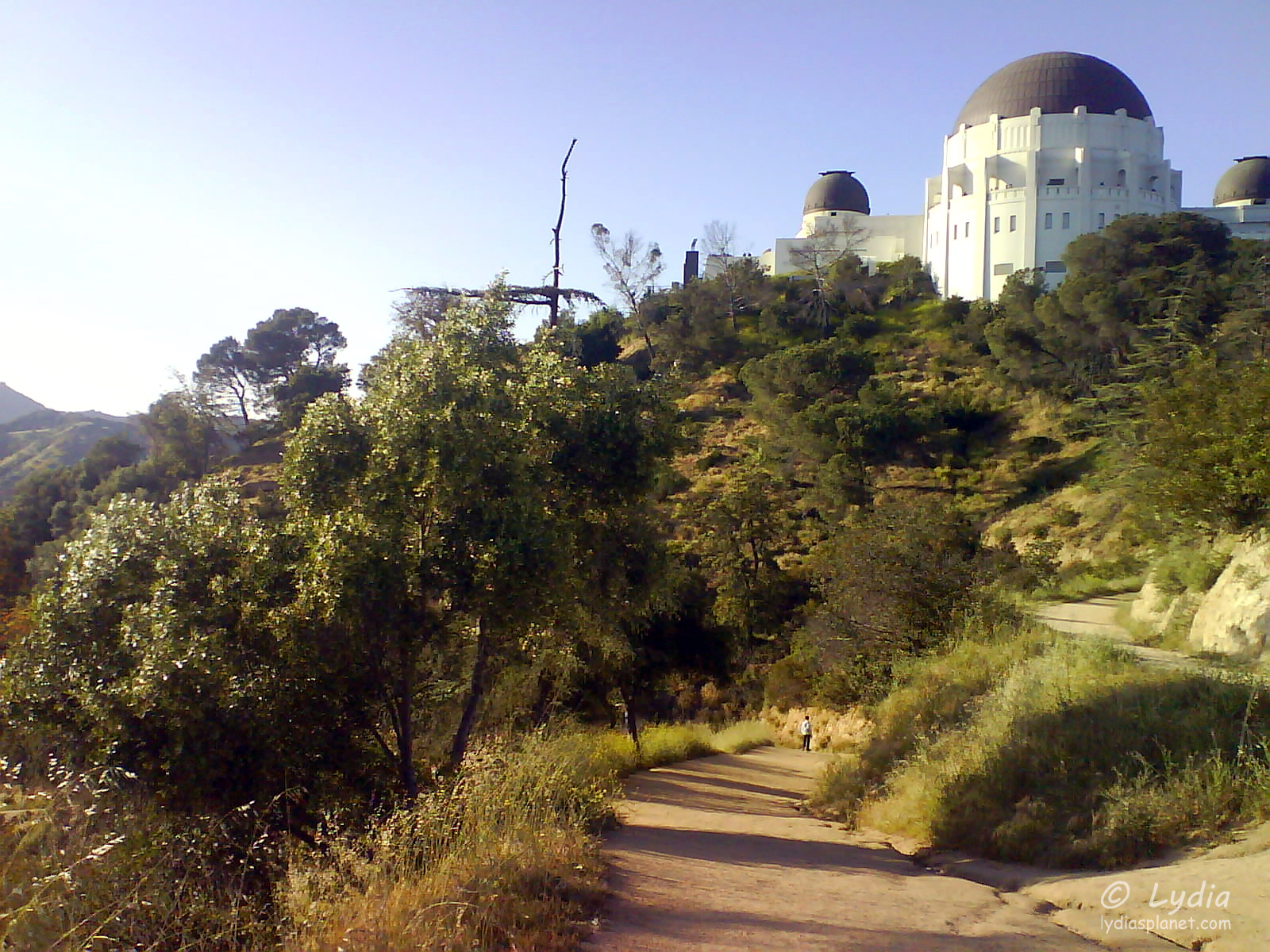 Kisses,
Lydia
©Lydiasplanet
Facts
The Marvin Braude Bike Trail  also known as The Strand, is a paved bicycle path that runs mostly along the Pacific Ocean shoreline in Los Angeles County, California, USA. The northern terminus of the trail is at Will Rogers State Beach in Pacific Palisades. The Southern terminus of the trail is in Torrance County Beach in Torrance. The path is 35 km long. Thought The Strand has all the qualities of a superb Boardwalk, it is actually not considered that, since it is not made out of wood boards, but bike and skate friendly concrete.
---
Bike rentals  There is plenty of places to rent a bike for an hour, a day or more, all-over LA. Santa Monica Bike Share, Wehopedals  and especially Metro Bike Share (the latter being the most wide spread) has bike stations all over Venice, Santa Monica, Pasadena, Silver Lake, West Hollywood and Downtown LA. Where you can lend and dock your bike, from minutes to months.
---
Eat, Snack, Drink, Hang  You'll find clusters of great places along side Abbot Kinney Boulevard in Venice, downtown Santa Monica and on Main Street which runs parallel with the beach from Venice to Santa Monica.
You'll also find some on the Santa Monica pier, where Bubba Gump stands out for me, because of their great priceworthy seafood bucket, as well as its perfect location overlooking the ocean. Otherwise, Intelligentsiacoffee has long been a popular hip coffee chain, with several locations all over town. As well as Urth caffé, also a chain, but located in the cutest building in Santa Monica, where I long ago actually saw Angelina Jolie. And with that said, you will of course find better coffee, greater food and possibilities of random celebrities showing up, in places yet to be explored. Ask locals for their best at the moment tips.
Late night hang-out, where my Venice/Santa Monica friends often go, is the atmospheric Townhouse & The Del Monte. Great vibe and music scene.
---
The Getty Villa  click for info and opening hours.
---
Santa Monica Trapeze School  Located on Santa Monica Pier, open for beginners.
---
Public transportation  The Santa Monica Big Blue Bus is an awesome public transport system which runs with European style efficiency and punctuality, not only in Santa Monica but all over LA. With it you can ride to Pacific Palisades, Century City and Beverly Hills, down town LA (interlinking with the Metro), as to Venice, Marina Del Rey, and all the way down to LAX! I use it crazy much, and most definitely from the airport, where it timewise doesn't differ much from the express shuttles, but costs only a few pennies!
Surprisingly to many, LA also has a metro. It's super clean and efficient! And though the Metro Rail, doesn't have too many lines, merely six, you can quick and cheap ride from the beach area in Santa Monica, to downtown LA, and then on to Hollywood. From West Hollywood, neighbouring with Silver Lake, all the way through Hollywood Boulevard, and on to Universal City, and North Hollywood. Another line from downtown LA rides up to Pasadena, and yet another one my "food line" connects Korea town with Little Tokyo.
(Please mind that bikes are not permitted on the metro, during early morning and late afternoon rush hours.)
---